About Us

The Capital Solutions Group ("Capital Solutions") is a private advisory firm established in 2009 to provide financial advisory services to closely-held companies, private equity firms, and lenders in the middle market.
We provide value-added solutions to clients. Our primary services include: debt capital raising, balance sheet recapitalizations, and financial restructurings.
We provide full service expertise from the inception of the engagement through closing: drafting financing materials, working with the company / sponsor to prepare the financial information and financial model, preparing the management team for presentations to prospective lenders, soliciting and negotiating term sheets, and negotiating credit documentation on behalf of the client.
We are veteran investment banking and credit trained professionals with substantial capital markets, lending, and restructuring experience. Our partners have worked together previously at NewStar Financial, Citigroup, and Fleet Securities, and average over 25 years of experience.
We have extensive credit experience, combining a deep understanding of the debt capital markets with senior relationships at private equity firms and middle market lenders.
Our Team

Collectively, Capital Solutions partners' have the following middle market experience to draw from to benefit our clients:
Acted as principal investor or lead arranger for over 200 middle market debt transactions ranging from $10M to $100M+
We are the only private advisory firm to have a Partner who was previously a debt capital markets specialist within a leading middle market private equity firm, and therefore we understand from firsthand experience the premium terms that financial sponsors obtain for new platform investments or existing portfolio companies
Co-founded a specialty finance company that ultimately went public on NASDAQ and held position of Co-Head of Middle Market Lending, overseeing all aspects of origination and execution
Held senior financial and board of director positions in private and public companies, raising capital in both the public debt and equity markets and executed product-line acquisitions
Negotiated credit documentation as a principal investor in each of the following relevant capacities: senior secured lender, subordinated/mezzanine lender, and majority shareholder/private equity investor
Successfully restructured over 30 companies for both private equity clients and owners of closely-held businesses, including role of Chief Restructuring Officer
Originated and executed over 200 Mezzanine and High Yield bond transactions as Lead or Co-Manager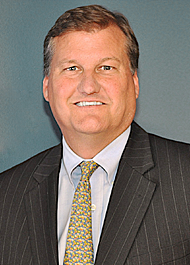 Timothy C. Shoyer
Partner

Download Vcard

Prior to co-founding Capital Solutions, Tim served as Group Head & Managing Director of NewStar Financial, Inc. (NASDAQ: NEWS) Mr. Shoyer was a founding member of NewStar and was instrumental in transforming NewStar from a start-up to a leading branded middle market leverage finance company.
Mr. Shoyer joined NewStar in 2004 from Fleet Securities where he was head of high yield & mezzanine finance. Prior to Fleet, Mr. Shoyer spent 9 years as a corporate / leverage finance professional at Citicorp. At Citicorp, Mr. Shoyer was a member of the Restructuring Advisory Group and was involved in many high profile restructurings and non-investment grade financings.
Mr. Shoyer received a Bachelor of Arts degree in accounting from Moravian College in Bethlehem, Pennsylvania.
Mr. Shoyer can be reached via email at tshoyer@thecapitalsolutions.com or by phone at 781.214.9060

Robert Hornstein
Partner

Download Vcard

Rob Hornstein has over 25 years of middle market leveraged finance and restructuring experience.  Prior to the Capital Solutions Group, he was a Managing Director in Credit at NewStar Financial, Inc. During his 13 years at NewStar Financial he underwrote over $3 Billion of debt investments comprised of 170 transactions. He also developed strategies for, negotiated, and executed complex debt restructurings and workouts for many of NewStar's most problematic loans including various contentious amendments, liquidations, bankruptcies, and other negotiated out of court ownership changes. Rob also served on numerous steering committees. He has also worked in the subordinated debt group of Fleet Securities and in both the corporate debt and real estate restructuring advisory groups at Citicorp.
Rob has a deep understanding of investing, placing and restructuring the full spectrum of all private and public debt products for both small franchises with less than $5 million of EBITDA up through larger ones with over $100 million. He has an MBA from Columbia University and a Bachelor of Science in Mechanical Engineering from Case Western Reserve University.
Rob Hornstein can be reached via email at rhornstein@thecapitalsolutions.com or by phone at 917.804.2380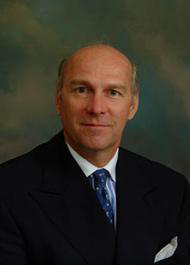 Robert A. Kosian
Managing Director

Download Vcard

Prior to co-founding Capital Solutions, Bob served as a Managing Director of NewStar Financial, Inc. (NASDAQ: NEWS) in connection with its middle market lending activities covering the Southeastern / Southwestern markets. At NewStar, Mr. Kosian was responsible for covering over 100 financial sponsors.
Mr. Kosian joined NewStar in 2005 from High Voltage Holdings a company he founded in 1998 to provide restructuring advice and interim financial management to the leveraged finance market. Prior to HVH Mr. Kosian spent 25 years as a corporate / leveraged finance professional in New York and London at Citicorp and Prudential Securities. He has financed or invested $20 billion in 200 + transactions and has been involved in a wide range of restructurings and DIP / reorganization financings.
Mr. Kosian received both an MBA and a Bachelor of Science degree (concentration in Finance) from the Wharton School of the University of Pennsylvania.
Mr. Kosian can be reached via email at bkosian@thecapitalsolutions.com or by phone at 843.577.5344
Back to Top